Our Campden Crescent setting
Our Campden Crescent setting is a large site that is divided into three area depending on age. It has been refurbished and extended in recent years to give your child the best possible care.
Have a look at our virtual tour. You can register your child online here or find further contact details here.
BABY ROOM
Our Campden Crescent site's Baby Room can take up to 12 babies aged fro 3 months to 2 years of age. It has its own new soft play and sensory area.
The room is led by Michaela Hodder who has been with us for 4 years and is currently completing her Level 5 childcare qualification.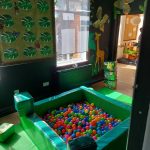 TODDLER ROOM
Our Campden Crescent site's Toddler Room was newly constructed by the owner Mike and quickly became extremely popular. The room can have up to 28 2 to 3 year olds.
Adjoining the room is a large sensory and sleep area which is always enjoyed by all children on a daily basis.
The room is led by the much loved Tina Skerrett who has been with us for 8 years.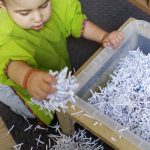 PRE-SCHOOL ROOM
Our Campden Crescent Pre-School Room takes up to 40 children and is often split into 2 separate rooms to offer more structured learning for the children preparing for primary school.
This room is led by our Deputy Manager and lead SENCO Mandy Amas who we were lucky enough to employ 3 years ago and a favourite of staff, children and parents alike.